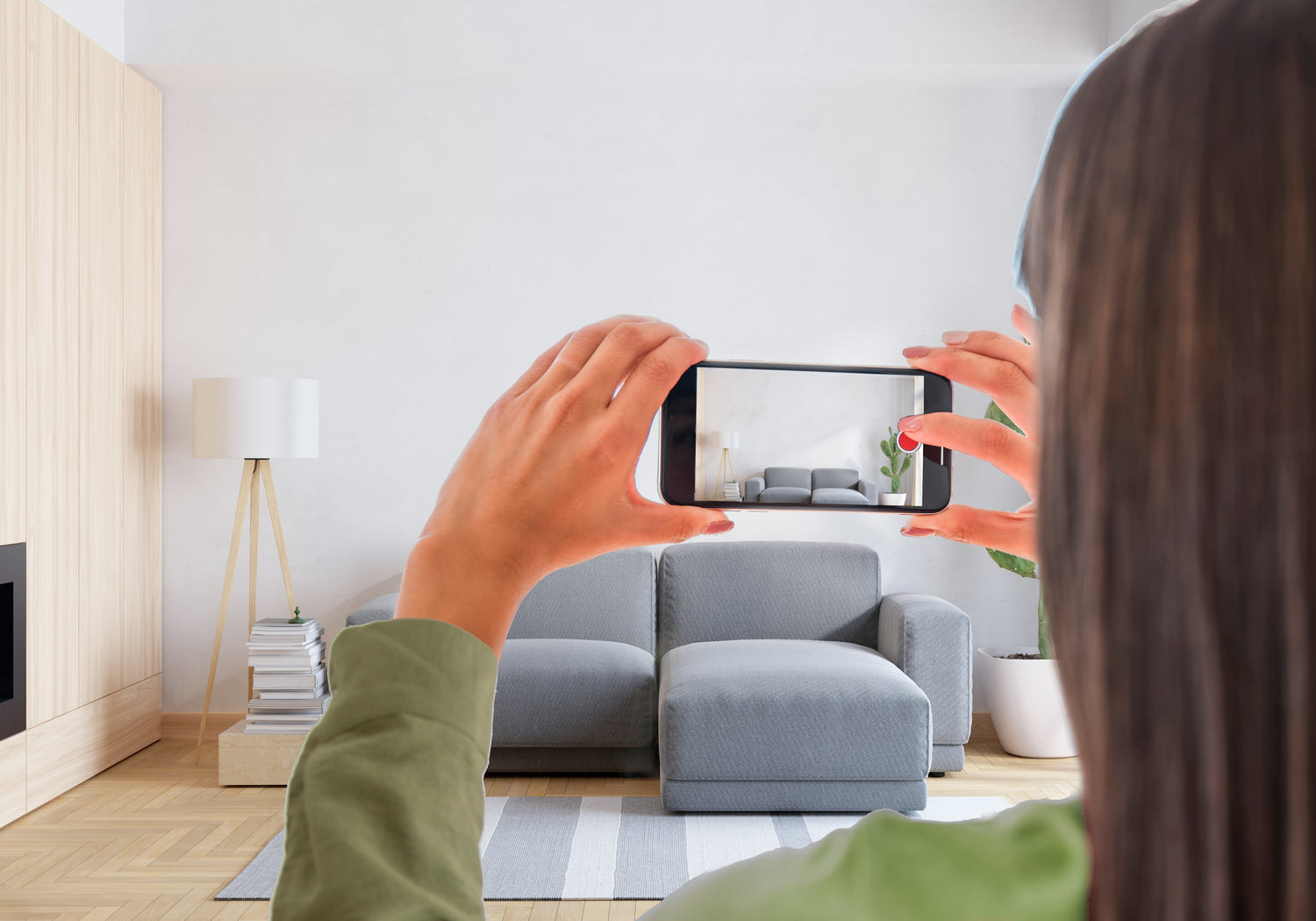 Step 1: Snap a pic
Take a photo of the space you'd like to hang the piece.
Tip: Take the photo straight-on, standing in the middle of the room.
Step 2: Measure
Measure the width of the wall and/or furniture within the photo.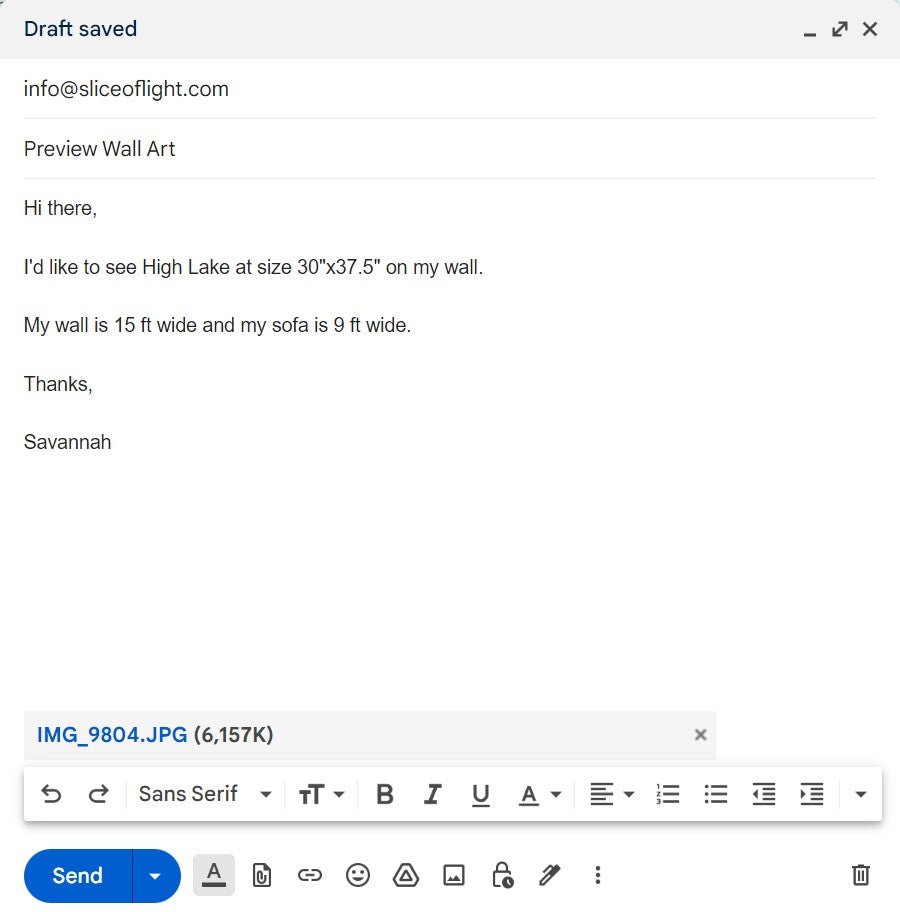 Step 3: Send
Send an email to info@sliceoflight.com.
Include the photo(s) of your wall, the measurements, and tell us which piece(s) you'd like seen on your walls.
We will be in contact with you and send you a preview.
Step 4: Review
Within 1 business day, we will send you back a preview!